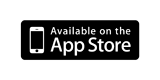 Beautiful graphics, simple yet stimulating gameplay…
Terrific, fun and good looking...
Help! I'm addicted. So much fun and so quick to play...
You've found the home of Topcat Games, where elegant interfaces never get in the way of your fun.
In addition to games we also offer two more practical apps:
           Screen Talk    -  a high quality presentation app for PDF files.
           Magni Music  -  a music player for anyone who needs things bigger and clearer
Featured App
Don't miss our newest app Magni Music
Big beautiful music player interface 

User friendly gesture interface

Browse by Artist, Album, Genre, Playlist etc. 

Plays music from iCloud like iOS Music App.

Universal (iPad, iPhone & iPod Touch)

Plays in background ( e.g. when using Maps )