We have a version for the iPhone (Shutout) and for the iPad (Shut The Box Deluxe).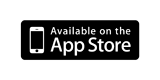 Shut The Box is a simple game of chance popular in pubs around the world. In recent years the game has become popular with math teachers too, both as a way to get young kids to practice simple arithmetic and for older kids to study probability.
Up to 4 players can play at a time (at least 1 human and up to 3 computer players). The built-in AI players know their stuff.  :-) 
From the sound effects and music to the inlaid wood textures, the games are fun for kids of all ages.



.. so much fun…           
         .. Awesome graphics and one of the best games in the Appstore ..

                                                                         (genuine AppStore Reviews)



Shut The Box 
Designed for the iPad, the game has gorgeous hi-res graphics and a gesture driven interface. 
Configuration and help screens slide in from the edges of the box at a swipe


Beautifully rendered dice jump and roll on your command

New option for "Thai style" play added by popular demand